We are delighted to welcome Matthew McNulty to our society, a local lad who grew up in Atherton.
Having started his TV career in the BAFTA winning See no evil: the moors murders in 2006 and he has been a mainstay of British television since starring in numerous top dramas such as Cranford, Jamaica Inn, Room at the top, The Syndicate, the Mill, The Musketeers, Versailles to name a few.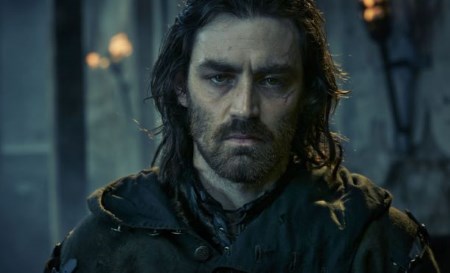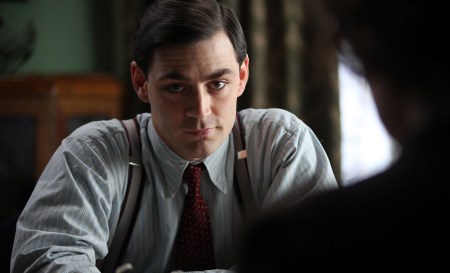 Most recently starring beside Ciaran Hinds, Tobias Menzies & Jared Harris in the critically acclaimed AMC horror series The Terror.
Matthew has also made several films, including Control, Spike Island (the story of the Stone Roses' gig on Spike Island in Widnes in 1990) alongside a young Emilia Clarke, Cleo Barnard's The Arbor and Ken Loach's highly acclaimed, Looking for Eric, with Eric Cantona noless!
Matthew says "I'm thrilled to be a part of something doing great things for the arts in the area I grew up in. Hopefully we can provide a platform and inspire local filmmakers to achieve big things in the world of cinema"
It is a huge honour to have our local MP, Jo Platt as a Patron of our organisation.
Before successfully becoming an MP in June 2017, Jo worked tirelessly as a local councillor. A hard working, single mother from Tyldesley, she has a deep passion for tackling social injustice. Jo is constantly working to ensure that her constituency of Leigh gets it's fair share.
Jo has been a friend of Leigh Film Society since our early beginnings, helping us to win funding at the start of our journey and now helps to support our Festival also.
Ben Batt, an English actor from Wigan, is possibly best known for his role as the villainous Joe Pritchard in Channel 4's hugely successful comedy drama Shameless.
He's fiercely proud of his Northen roots and is as happy discussing the merits of a Wigan Kebab as he is appearing in a Theatre production or on TV. As a youngster he was on course for a career as a rugby player before he broke his leg in three places and was told he'd never play again.
Other TV roles include Scott & Bailey and The Village, as well as Wire In The Blood, Prey, Prisoners' Wives and Sirens but he's also had parts in several movies. You might have seen him in The Edge Of Love, Captain America: The First Avenger or The Go-Between, a TV movie which saw him get semi-nude in a lake, where he nearly caught hypothermia.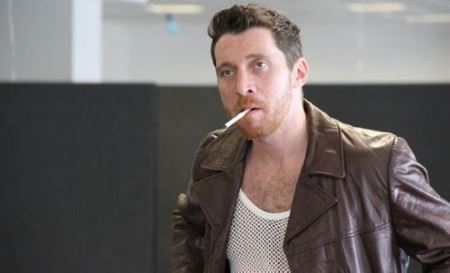 He has starred alongside Star Wars' John Boyega in a modern version of Woyzeck at The Old Vic in London and is currently winning critical acclaim in The York Realist at The Donmar Warehouse alongside Jonathan Bailey, whom he has worked with before in the hit BBC comedy series W1A, playing a cross-dressing football pundit.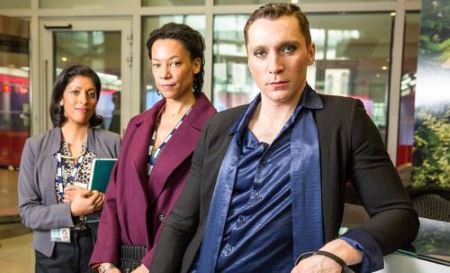 Christopher Eccleston is probably best known for his time spent as the Timelord Dr Who where he revived the TV series after a fairly long absence from our screens.
Born in Salford, Manchester, he attended Salford Tech and went on to train at the Central School of Speech and Drama. He was influenced in his early years by Ken Loachs's Kes and discovered a love for performing the classics such as Shakespeare & Chekhov.
His big break came after appearing in an episode of Inspector Morse in 1991. This led to other TV roles in Cracker and Poirot. Then he co-starred in the very popular nineties film Shallow Grave opposite Ewan McGregor, directed by Danny Boyle.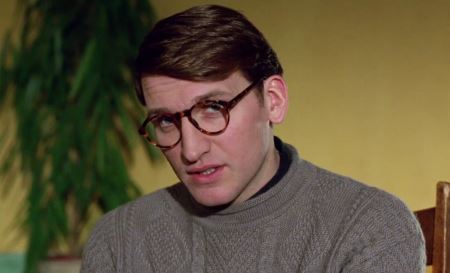 After that, he appeared in Our Friends in the North opposite Mark Strong, Gina McKee & Daniel Craig, Hillsborough, Hearts & Minds and Clocking Off. He's also had a variety of big screen roles in Elizabeth, eXistenZ, Gone in 60 Seconds, The Others, 24 Hour Party People and 28 Days Later.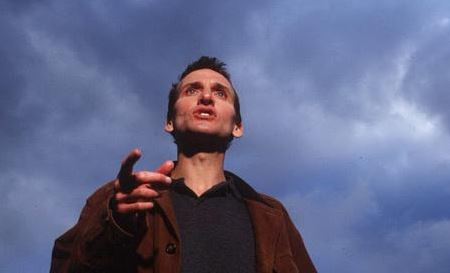 More recent Hollywood roles include turns as villains in G.I.Joe The Rise of Cobra and Thor: The Dark World. Other TV work includes roles in Heroes, The Borrowers, Fortitude & The Shadow Line. Lately, he's been playing an eccentric but lovable grandad of an autistic boy in The A Word and he is currrently appearing in the BBC drama Come Home.